EMC compliance labs are choosing Empower RF for its technology advancements that have leapfrogged the old establishment while offering refreshing and long overdue performance and feature set enhancements. These technological advancements in power density, high power output, packaging, manufacturing, linearity, thermal management, and lower cost have resulted in the issuance of various patents including "Broadband Linearization Module and Method" and are derived from a highly talented engineering staff with proven success in Defense, Communications, Aerospace and Broadcast industries.
We provide best in class RF and Microwave amplifiers that go beyond 200V/m CW and 600V/m pulsed for today's demanding Radiated Susceptibility testing requirements. The performance benefits include:
Very High Power Output
Low Harmonics
Load VSWR 3:1
Input Overdrive Protection
Thermal Overload Protection
AC Power Over/Under Protection
Out of Band Drive Protection
Multi User Interface M&C
Embedded Web Server/Remote Access
Selectable User Output Power Control: AGC, ALC, MGC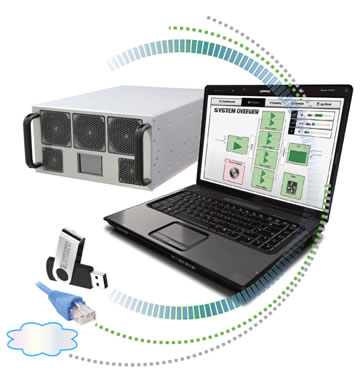 Power Amplifiers that are Smarter
Uses standard web browser
Real time power amplifier diagnostics
Separate application is handling the RF monitoring and control
Ability to pull the HPA into a "network" of end user system components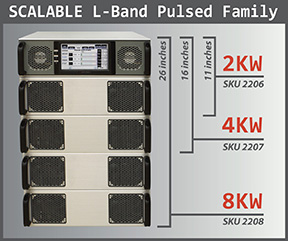 Scalable amplifier Family
You buy only the power you need today and add power amplifier blocks later when your requirements grow.
Adding 3U power amplifier blocks is accomplished easily and simply with no phase matching required Benefits of Scalability.
Planning for an uncertain future, add a second when your future need requires more power
Reduce overall capital expense
Shorten project schedules
Increase your amplifier utilization
Support multiple projects simultaneously with individual units or combine units for large power requirements