Critical technologies and capabilities required for this application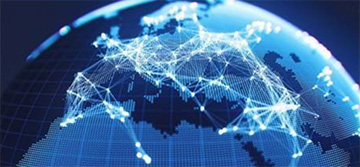 Empower has fielded a number of leading edge, "Best in Class" power amplifiers for command and control communications for the warfighter, civilian and homeland network applications. These multi-band, multi-mission, highly integrated amplifiers are designed for software-defined radios in manpack, vehicular and fixed site configurations.
Empower amplifiers provide the power to communicate in the next generation digital, wideband networks for both tactical battlefield systems, public safety and federal agency.
How Empower is positioned to support these applications
Empower has a versatile amplifier product line specific to the demanding digital waveforms and modulations required in today's RF communications networks. Empower has developed the amplifier technologies to provide linear, broadband and efficient amplifiers with an emphasis on SWAP (Size, Weight and Power) reduction. Empower uses the latest in RF device technology in addition to linearization, filtering and distortion reduction techniques providing amplifiers compatible for legacy and emerging tactical waveforms.
Empower is a leader in the design and development of linear power amplifiers encompassing all state of the art GaN, LDMOS, MOSFET, GaAs FET and Bipolar RF device technologies. Empower provides fast switching for Half and Full Duplex transmitters in addition to COSITE filtering interference mitigation.
Empower amplifiers are rugged and protected against high peak to average waveforms, over temperature, antenna mismatch, over current, input overdrive and over voltage fault conditions.
Empower provides various controls and modes of operation such as power level control, low energy usage in addition to RS232, TCP/IP, RS422 or other interfaces and features.
The existing designs provide a solid and proven engineering foundation to work with our customers in developing custom specific power amplifiers for high density, multi channel applications.
1.5 to 30 MHz
20 to 520 MHz
20 to 1000 MHz
500 to 1000 MHz
1000 to 3000 MHz
2000 to 6000 MHz
Key Design Wins Capability Showcase
Empower amplifiers are ready to provide the power to communicate in SATCOM/LOS, DAMA/NON DAMA, 5 kHz and 25 kHz, AM/FM -VHF/UHF/L, UMTS, GSM, CDMA, FLO, COFDM and multi-media, high speed wideband waveforms and modulations.
Empower RF Systems has extensive experience with Multi-Function, Highly-Integrated Assemblies. Customer-specific requirements are met by incorporating Integrated Filters, T/R switches, DC/DC Converters, Forward/Reverse Power detectors and RCV LNAs into the Amplifier.